From London with Love: The Man From U.N.C.L.E., or The Spies Whom I Loved?
"The Man from U.N.C.L.E." is definitively my favorite summer 2015 movie: action, humor and glamorous espionage with the unique cinematic style of filmmaker Guy Ritchie. All things retro feel very contemporary in his films and more than a trademark, his narrative fascinates with a sense of authenticity, perhaps because it allows us to experience a bit –or maybe a lot- of Ritchie's own personality.
In the reinterpretation of the classic TV series that earned a Golden Globe in 1966 for "Best TV Show" and whose stars Robert McCallum and Robert Vaughn earned nominations as "Best TV Stars- Male", the British filmmaker takes the genre to another level. The film narrative engages you from the very first frame with a dynamic that makes the actors "dance" to the beat of the soundtrack in their portrayals of the characters. The fashion is modeled in female characters that more than being just "the chicks"are bold and intense. And the spies are not just the typical, elegant, smart type; they are cool dudes trying their best –sometimes with real difficulties- to do their job.
MMVox: Was it different the way you gave life to these characters because these are portrayed in the unique style and context of Guy Ritchie's films?
Henry Cavill: I think the best thing; I can speak for my character certainly, is that he is not too cool, not too silly. He is this wonderful blend of a romantic version of humanity in a romanticized spy world. So yeah, it is a lot of fun.
Arnie Hammer: Great answer!
When forced to work together, the American Napoleon Solo (played by British Henry Cavill) and the Russian Illya Kuryakin (played by American Armie Hammer) develop a bond that translates into some sort of anti chemistry that feels original and entertaining.
Armie Hammer: There is a rivalry to these characters throughout the entire movie, even if they sort of grow into their partnership because they do come from this sort of antithesis world and antithesis views and I think there will forever be this lack of understanding between the 2 of them and (I think) that's what makes their partnership even more enjoyable to watch and sort of keeps that chemistry going.
In their not fortuitous but forced partnership, they must infiltrate a criminal organization with ties to former Nazis, and irremediably investigate Victoria Vinciguerra:
Henry Cavill: It is easy to forget how these characters can really dominate their parts. Is not about just about 2 spies, is about a group of characters. It really is.
Armie Hammer: One of the strongest characters in the entire movie is Elizabeth Debciki. She plays such a wonderful villain. And of course Alicia as Gaby; you are convinced almost the whole time that she is this helpless car mechanic and she ends up playing two of the best spies in the world, successfully.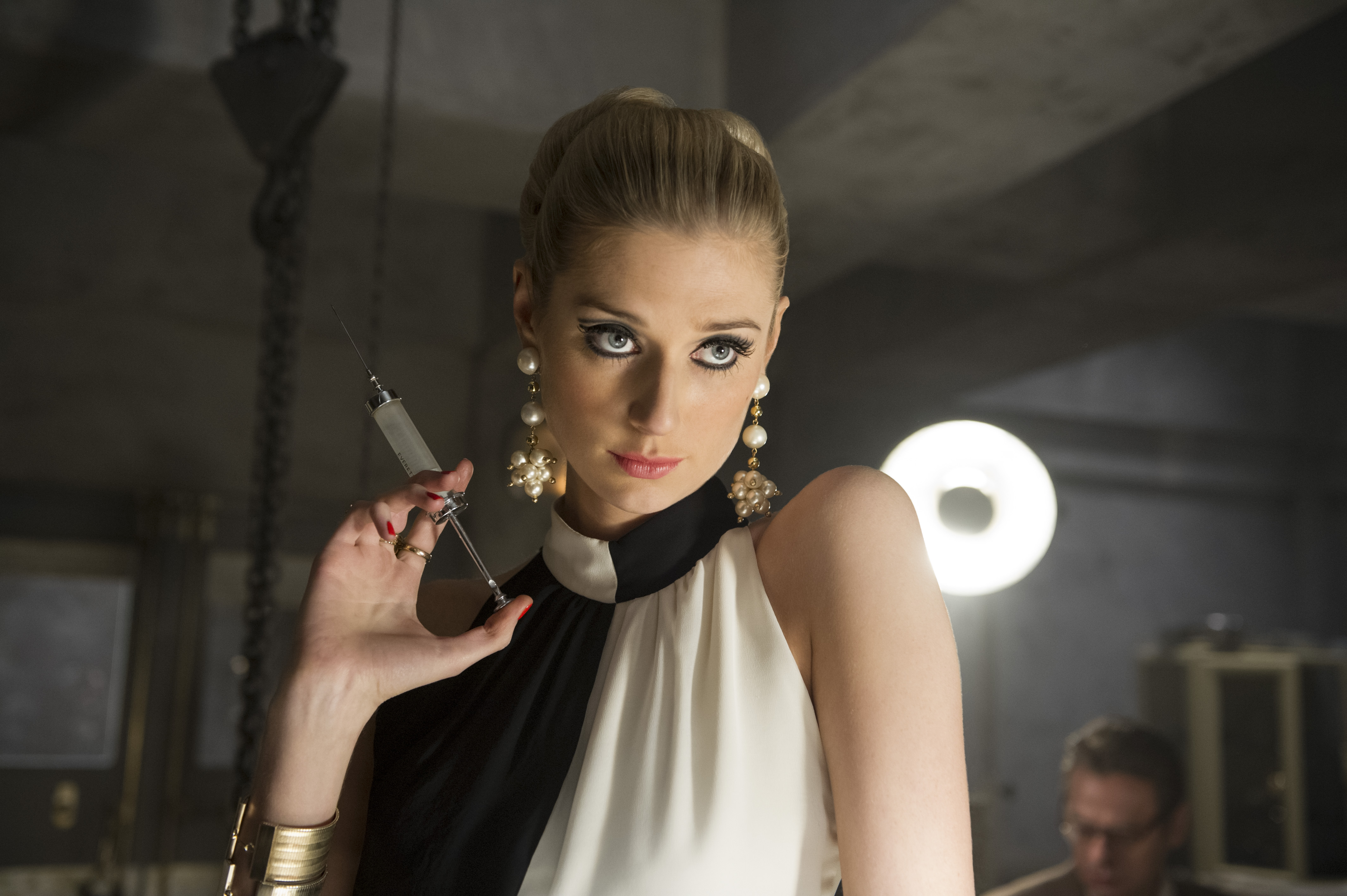 Elizabeth Debicki: It is very rare to have a villain who is a woman.
Alicia Vckander :These are such a feisty strong female characters and I think we were attracted by the fact that the spy genre, until now haven't had enough of these female characters.
To develop the story, the team must engage into the rigorous persecutions: by car, boat and why not? even contemporary trucks infiltrated in the early 60's where the story occurs.
MMVox: Was the physicality even more demanding than what you read in the script?
Henry Cavill: It is a physical film, yeah. Physicality was really an enjoyable part.
Ermie Hammer: There were definitively moments in the movie that were highly physical and very demanding but those moments really only punctuated the great moments were we will be in Rome or Naples, or in some of the most beautiful countryside … we got to do so much other great filming other than just the action, so when it came to do the action it was fun, as opposed of exhausting.
As another leading character, music and score imprint a rhythm that immerses you in a feel-good atmosphere, despite that good could be at the expense of the beloved characters. The classic staccato hits of wind instruments like the flute are all there.
Elizabeth Debicki: I created a very strange soundtrack which was a combination of 60's classics and sort of a 60's elevator lounge music which I love… there so much in the film, I felt great when I saw it because at least I was listening to the right thing, I love to listen to the ease of that when I was torturing someone because there's something very perverse about that.
The wardrobe, wonderfully worn by all actors, reminds us of the splendor of the era were Mary Quant's mini skirt became immortal, among other many trends.
Elizabeth Debicki: Costume is such an important lifeline to you as an actress and if you feel like you have a lot to do with the creation of your character silhouette you feel like you have ownership.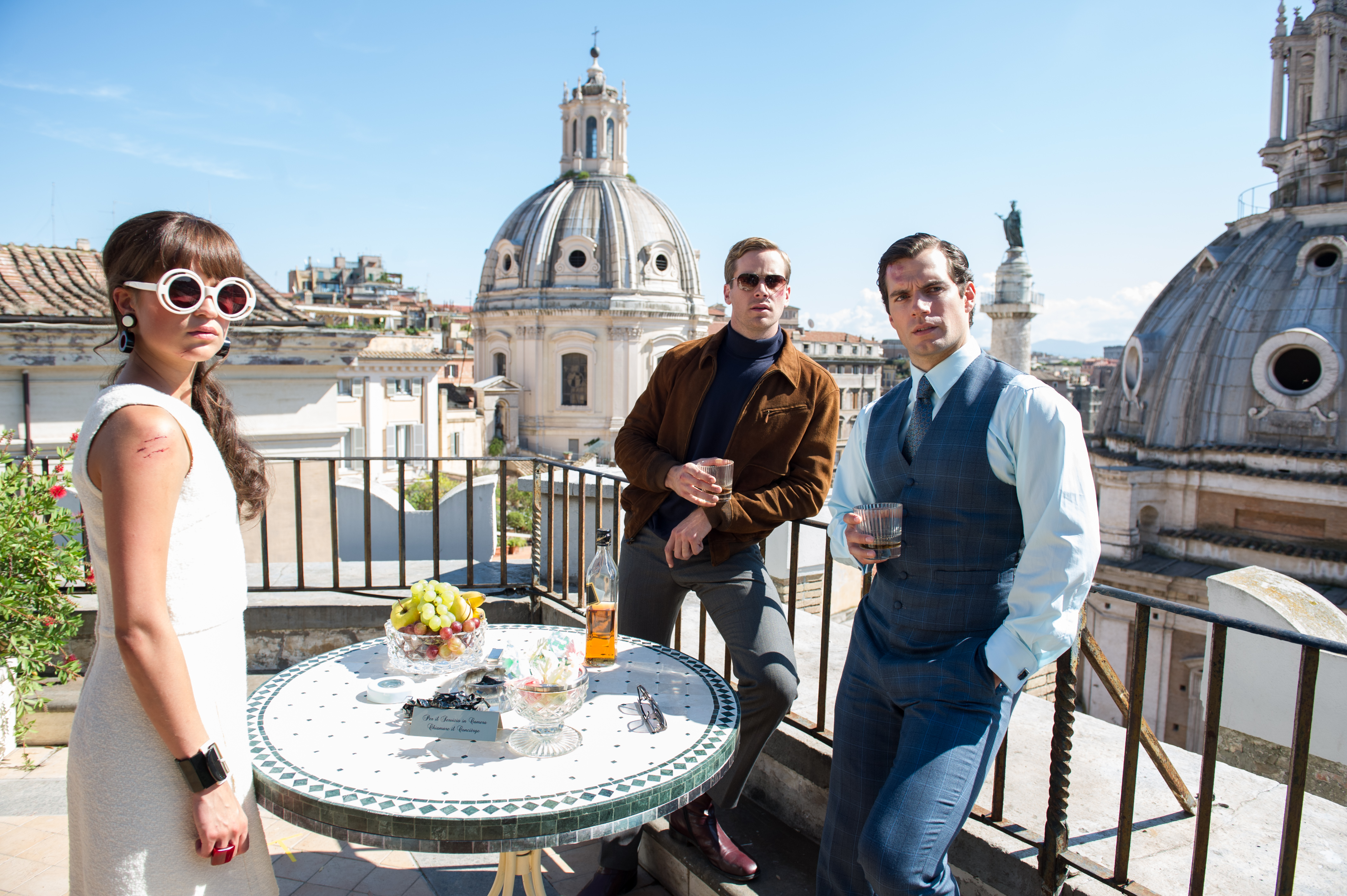 Alicia Vckander: And then, in an era were we really got to indulge in some pretty cool fashion.
Ritchie has flirted with the genre throughout almost his entire filmography, and after a decade, he can't deliver less but mastering his craft.
Alicia Vickander: With Guy Ritchie taking on the spy world I just know is gonna be so fresh and so new and different…
He has such a unique style. I love to see his personality really comes through when you see the film.
No matter whether you love espionage films, the ingredients of the genre and those to make a film enjoyable and exciting, classic or modern… the elements are all there, bigger and better: the spies, the woman, the fashion, the action, and the most important ingredient: the suspense, for you, to discover in the movie theater.

From my interviews conducted @ Claridge's Hotel, London, UK, July 22nd, 2015.